Beech Hill Kids

The following pictures are from family's who have purchased a Beech Hill Labrador.  I hope you enjoy.  If you have purchased a Beech Hill Labrador I would be happy to put your picture here.

To see updated and new Kid pictures scroll down.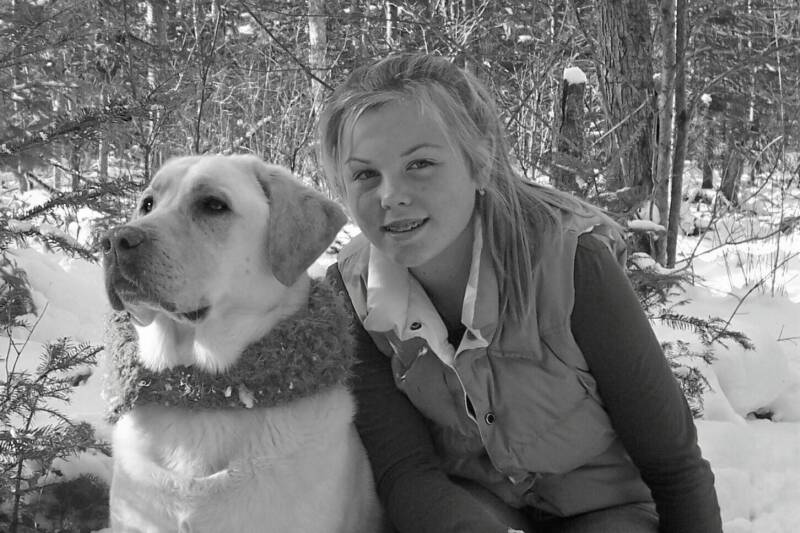 Beech Hill's Max Stream

Marina French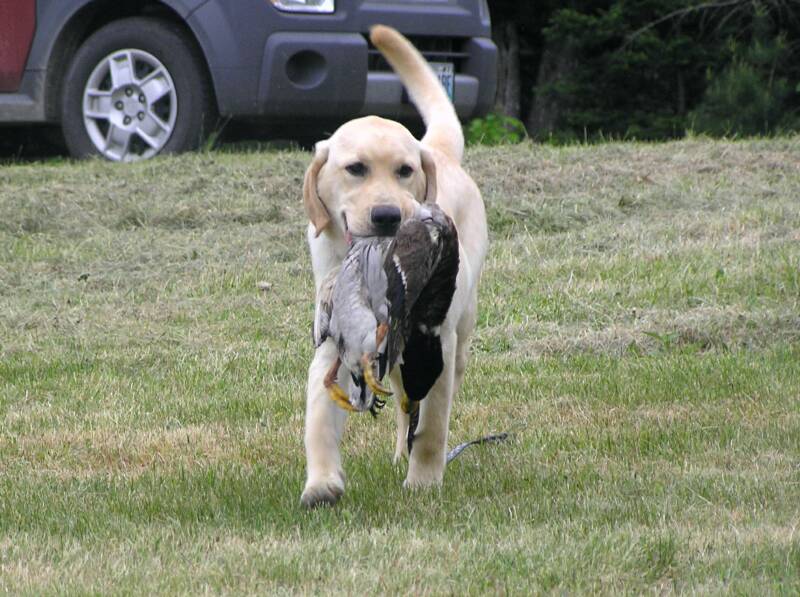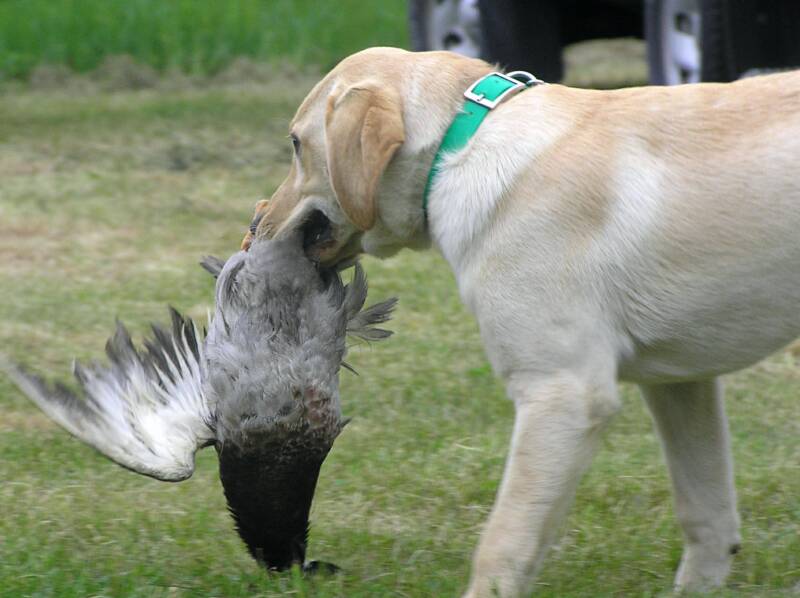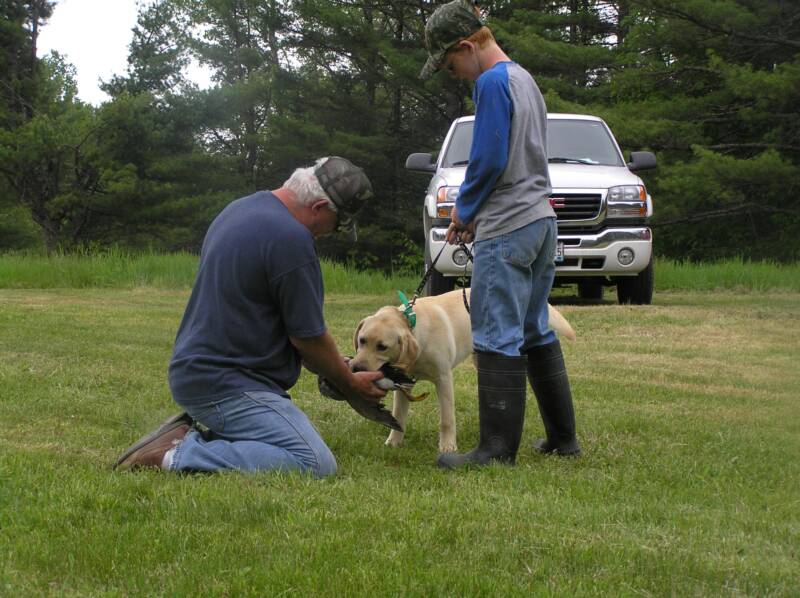 Bochephus at only 5 months of age is well on his way to becoming the hunting dog his family hoped he would be.  After only 2 days of training he has learned to mark and pick-up a fresh mallard. 

At the left he is giving Joel a delivery to hand with his son Ryan watching how it's done.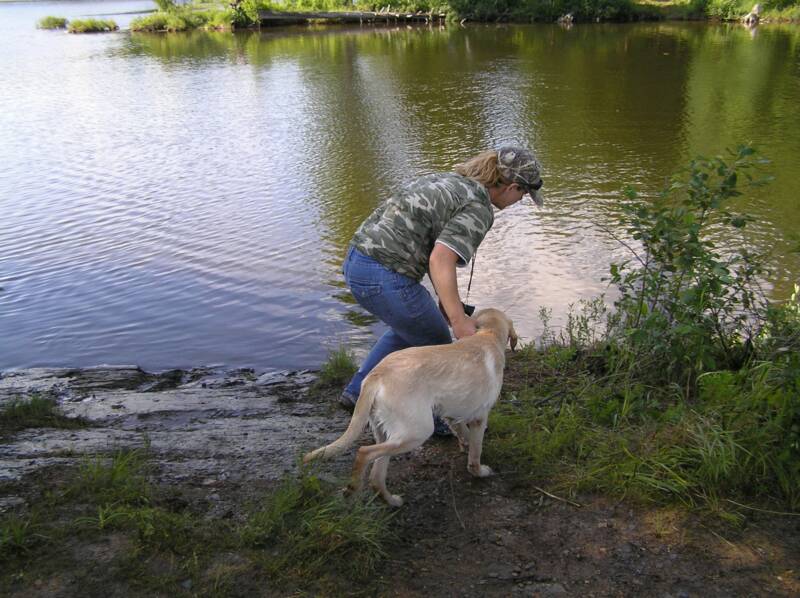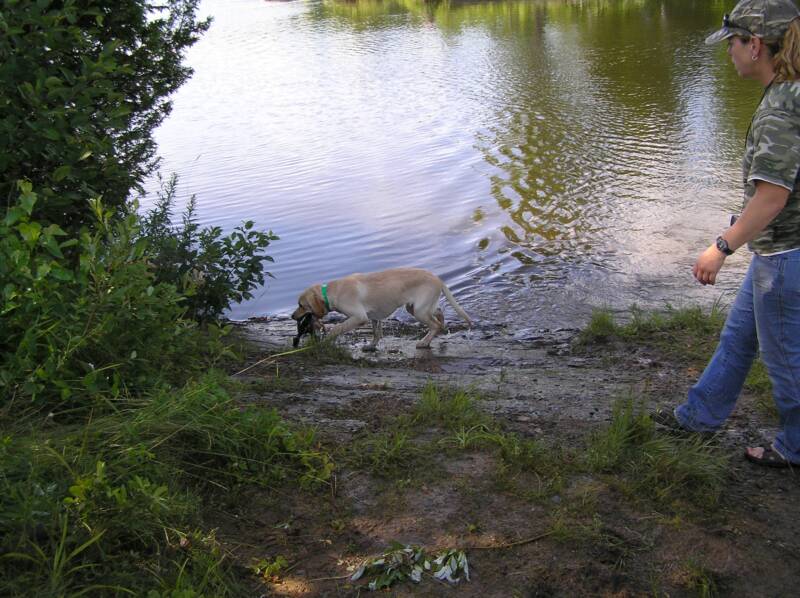 Bochephus at just 6 months of age qualified for his Working Certificate title at the PHRC "Firecracker Classic" Working Certificate in Dover, Maine on July 21, 2007 under judge Mike Chamberlain.  Bo has been a joy to train for hunting and hunt testing.  The above picture is he and I at the test completing his two water retrieves.  Although he doesn't need to deliver to hand to qualify, he did deliver all his birds to hand.  His next title to work for is a Junior Hunter!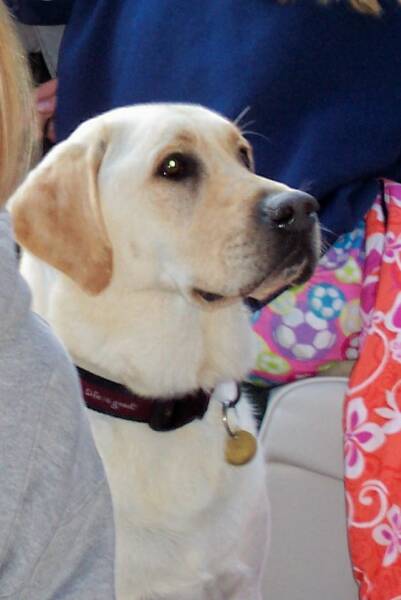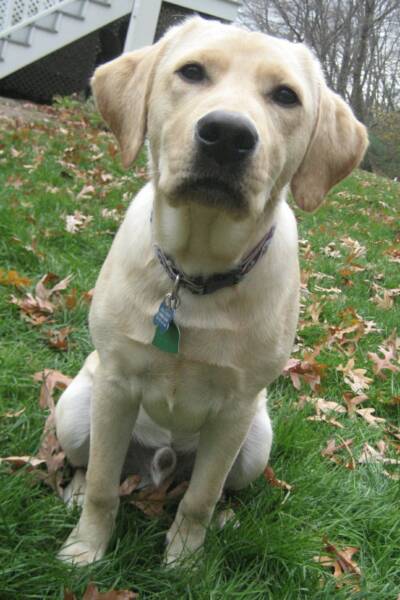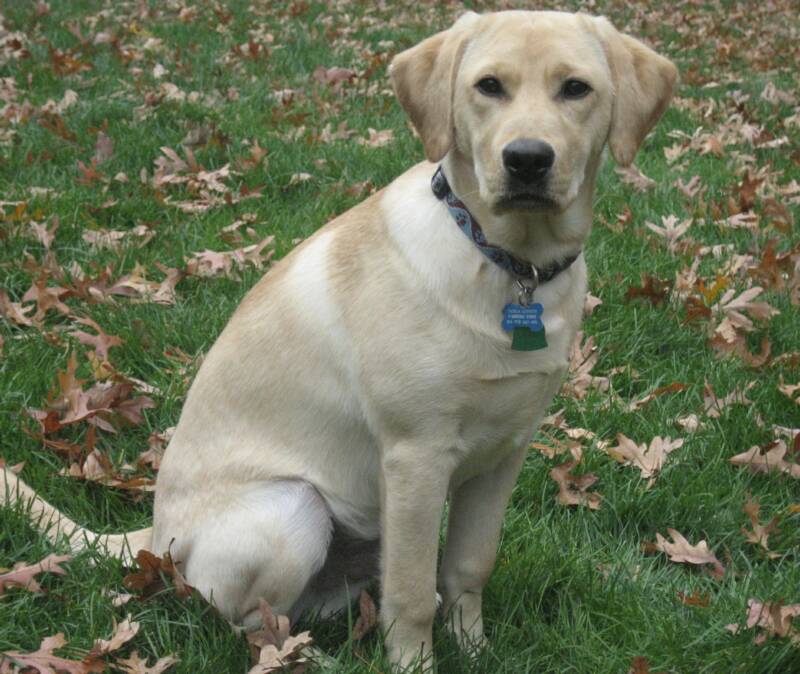 Meet Tackla, he is out of Bitsy and Tyce born May 8, 2007.  He lives with his family in Massachusetts.  I often get updates on his progress which I enjoy greatly.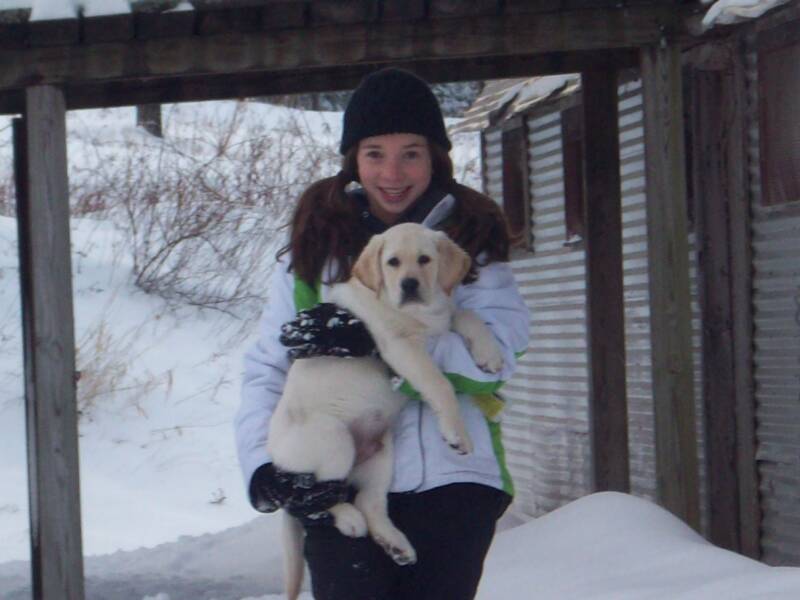 To the right is a young lady named Hannah.  She is holding her family's Christmas present whom they named Cole.  Her father David Bethune surprised his family with Cole just before Christmas with the help of his mom Kendra. They truly did not know their dad was getting them a puppy.  I thought it was a great surprise and the best thing someone could do for their family. I am sure he will bring as much joy to them as my own labs have done for me and my family.

Cole was born October 14, 2007 and is out of Addie and Tyce.

Hannah recently sent me this picture of Cole with her brother and sister.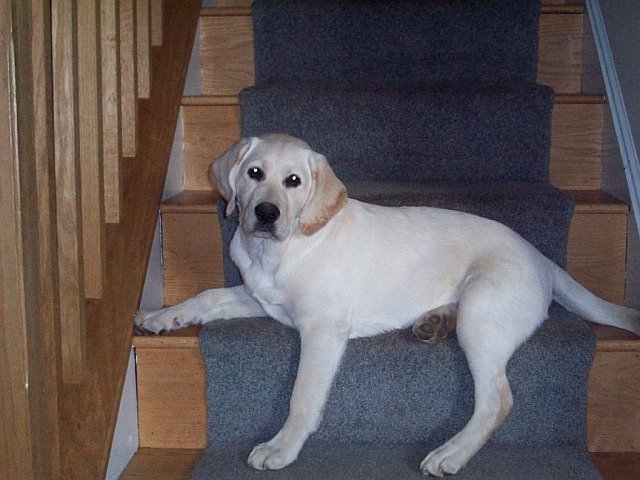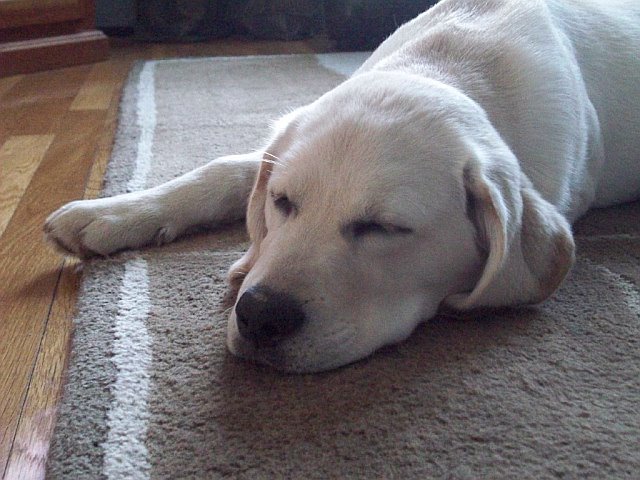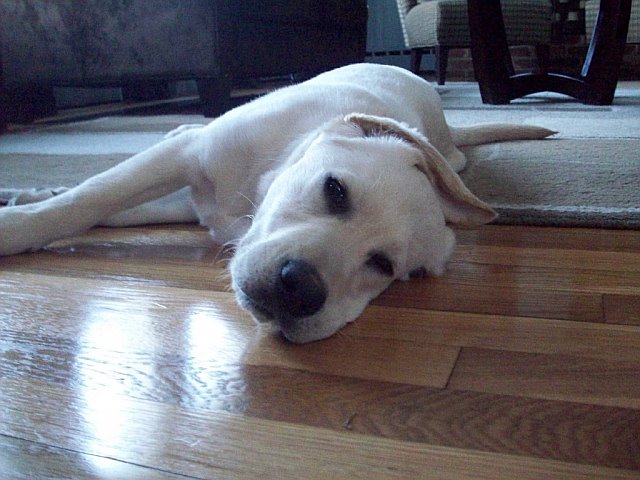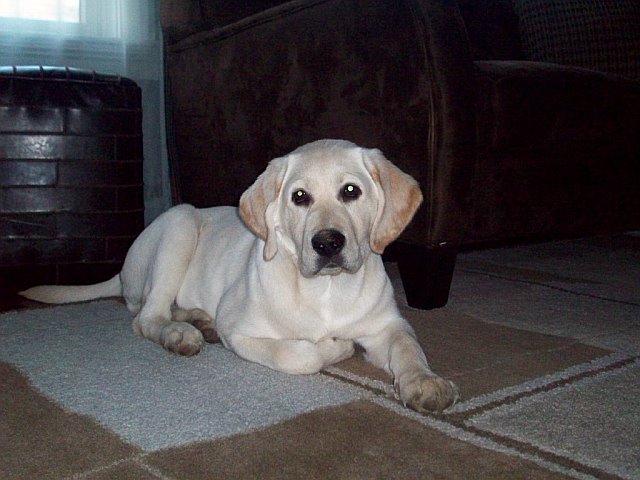 When I look at these pictures of Cole the first thing I see is beautiful pigment(i.e. his black nose and his seemingly overdone black eye liner) and in the picture of him on the steps I see front, bone, and rear angles.  He is a vision.  What a lovely head he has.  Of course, just because I bred him doesn't mean I am biased-well maybe a little.  Despite all my personal feelings, I know he has made the Bethune family a wonderful addition to their active lives.  To enrich your life with a dog is to embrace something I experience everyday with my own dogs and that is pure nature. 

It still amazes me that an animal can have such human quality. 

I truly hope that you have experienced it with your dog no matter what the breed.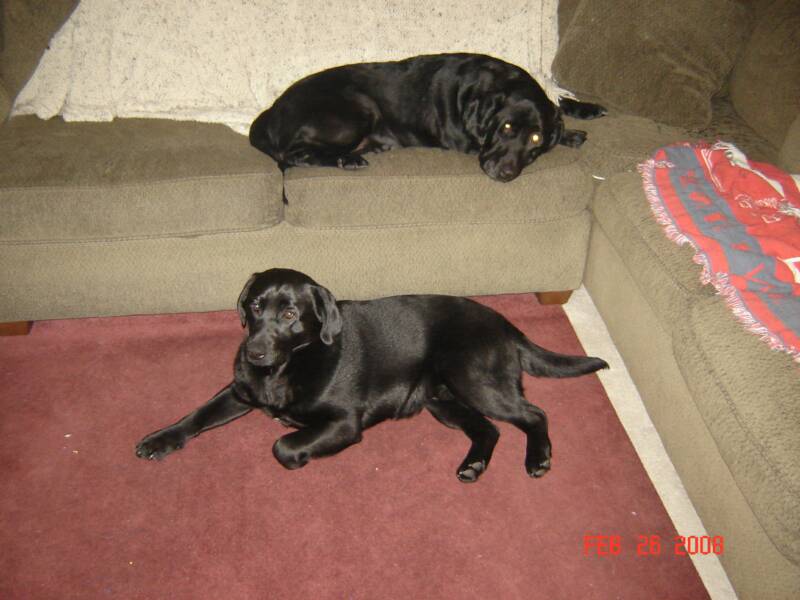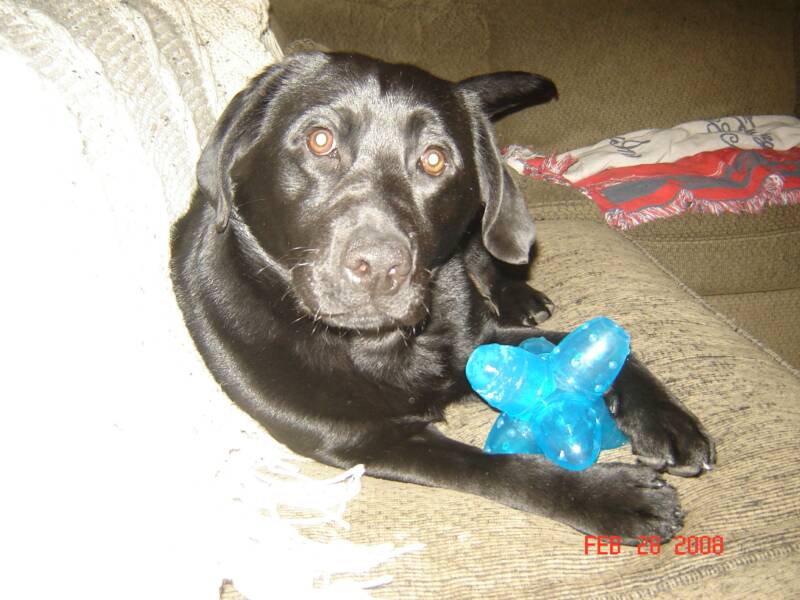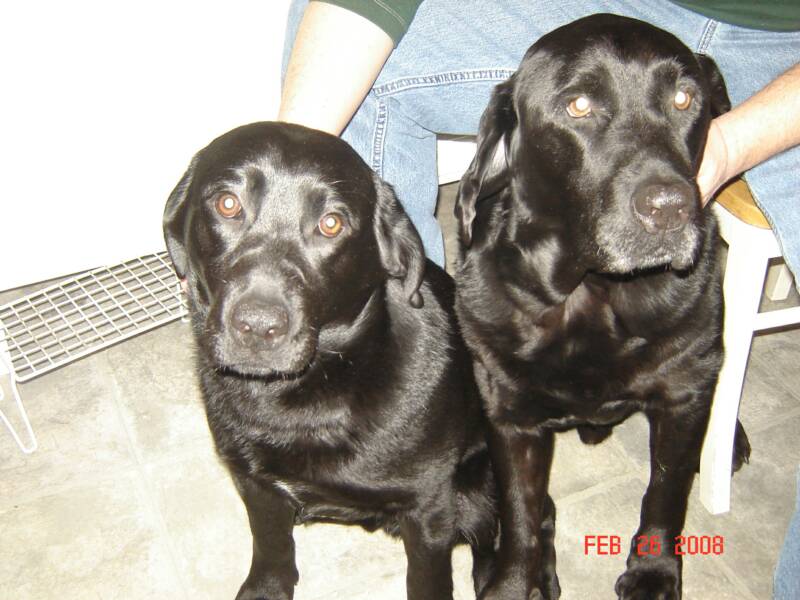 Liane Woods sent me these pictures of an older black male she recently purchased from me.  Trevor has added life and activity to Liane's older dog Woodsie as you can see from the picture of Woodsie on the couch.   I think he is trying to catch a nap while Trevor waits patiently for him to be ready to romp again.

The middle picture of Trevor is a look I have seen many times.  He looks almost impish.  It's a good thing she is attending obedience class with this energetic pup that loves life.
This page was last updated: January 4, 2012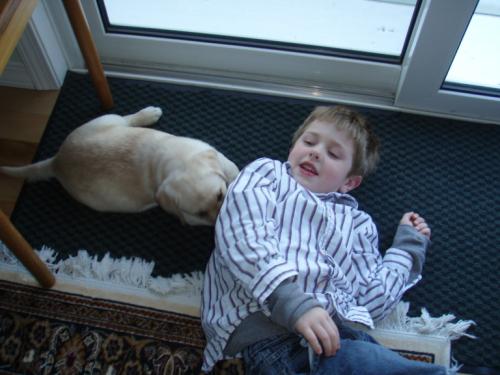 Meet Jasmine and her new friend, Tyson.

DOB Jan 17, 2008

Tyce X Bitsy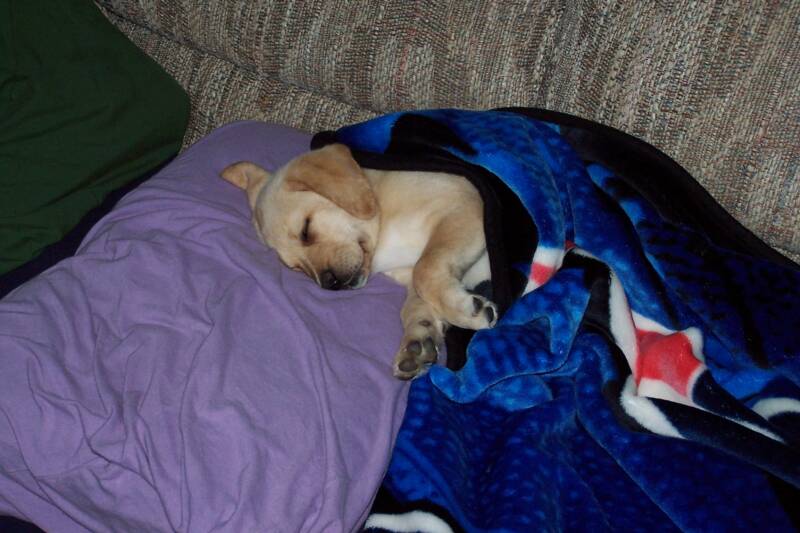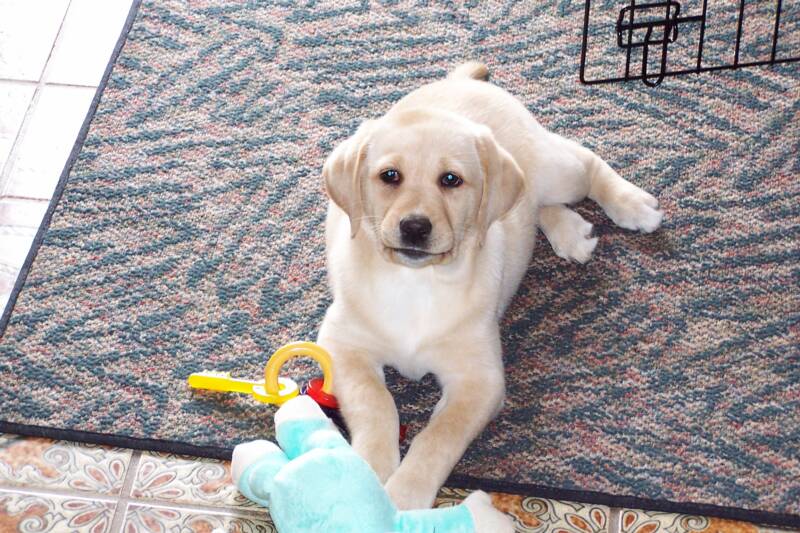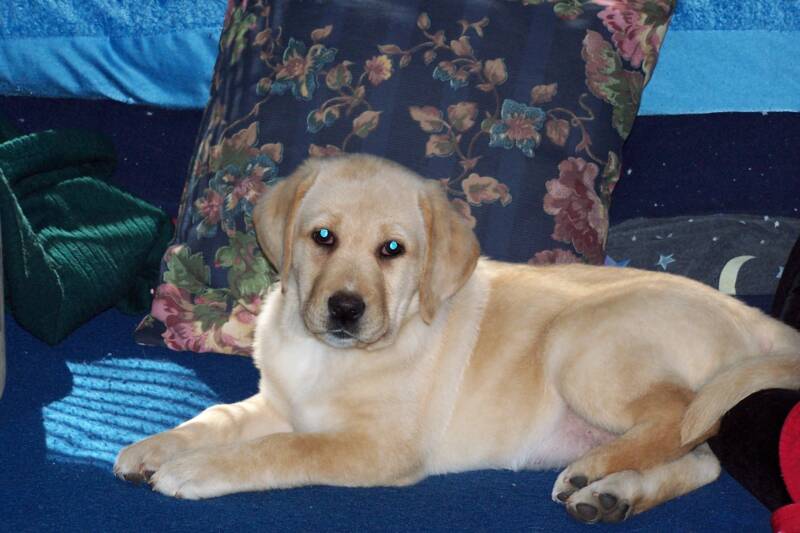 Miss Ellie as her new family, Dwayne and Peg call her, is a full litter mate sister to Jasmine. 

I didn't know she was going to be a model.  

DOB Jan 17, 2008

Tyce X Bitsy

Below are recent pictures of Miss Ellie at 5 months, what a cutie! 

She looks like her mom sitting in the pool.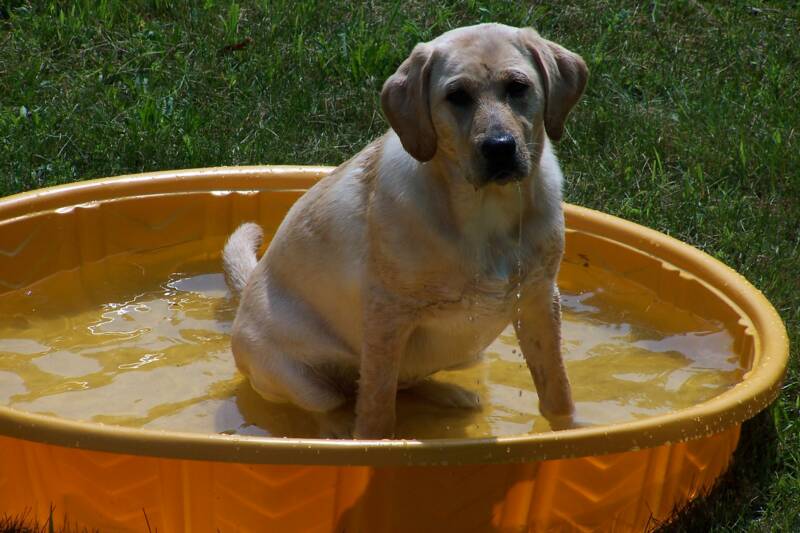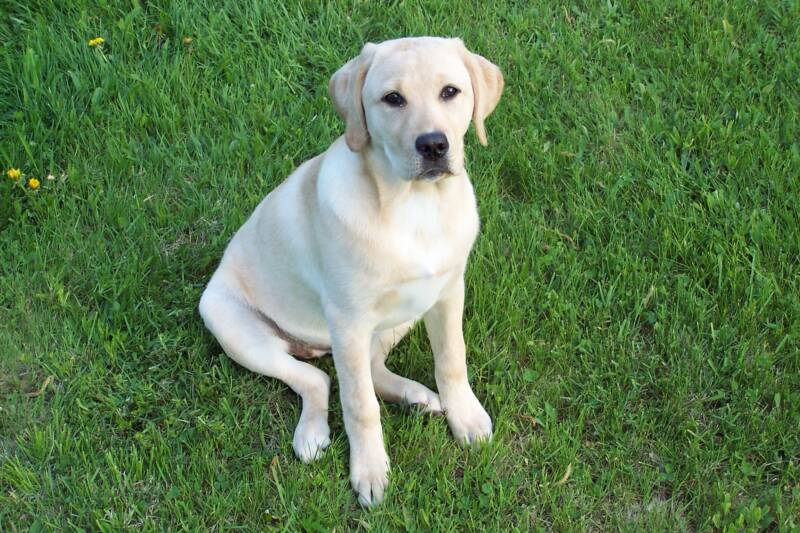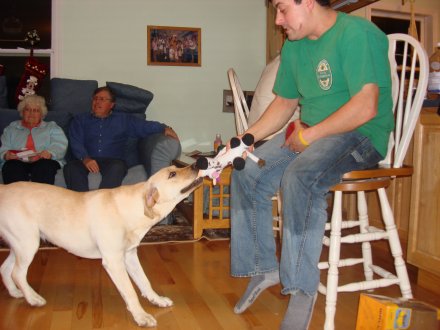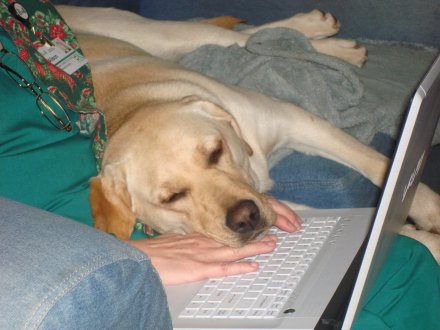 January 20, 2009

"Miss Ellie"

dob Jan 17, 2008

Bitsy/Tyce puppy

I think she likes the snow!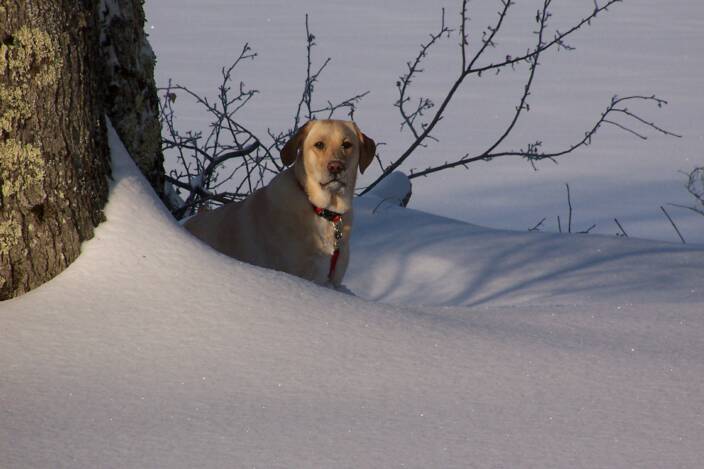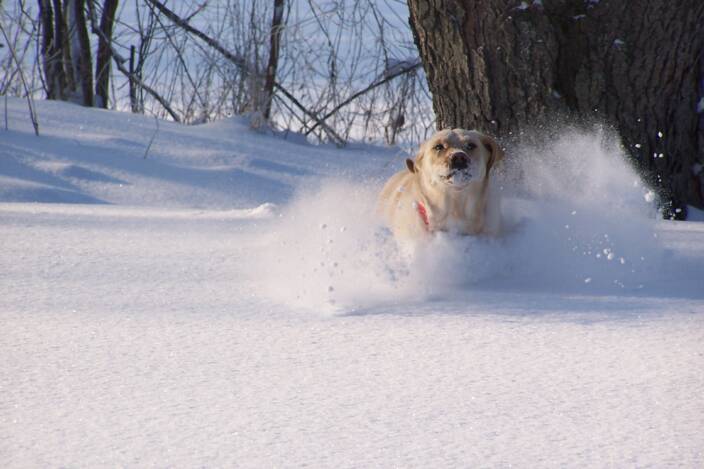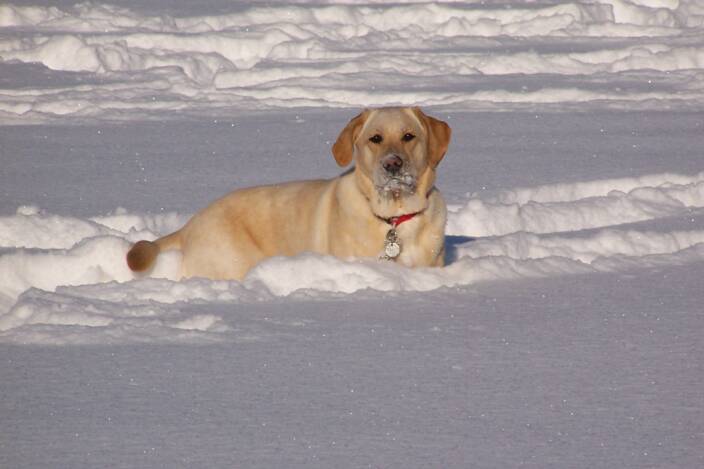 August 29, 2009

Beech Hill Cassandra

"Cassie"

dob Ded 25,2008

Oscar/Tikka Kid

Cassie's mom & dad are Pam & Geoffrey.  Let's just say one look into her eyes and they knew it was meant to be.  I can't thank them enough for keeping in touch!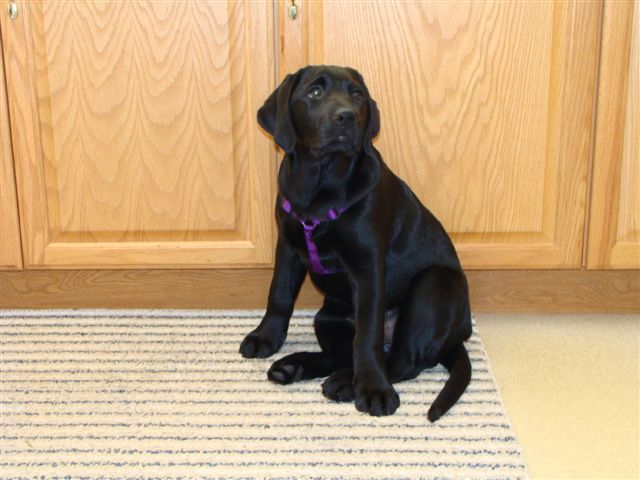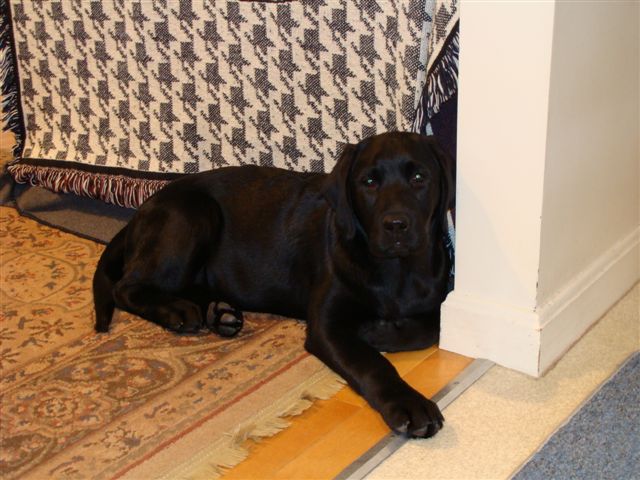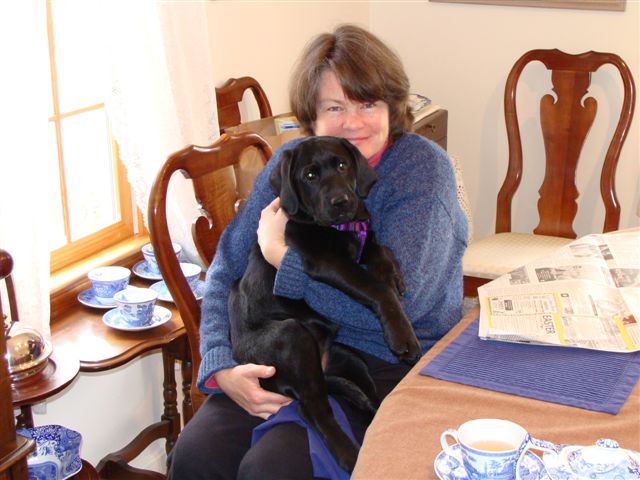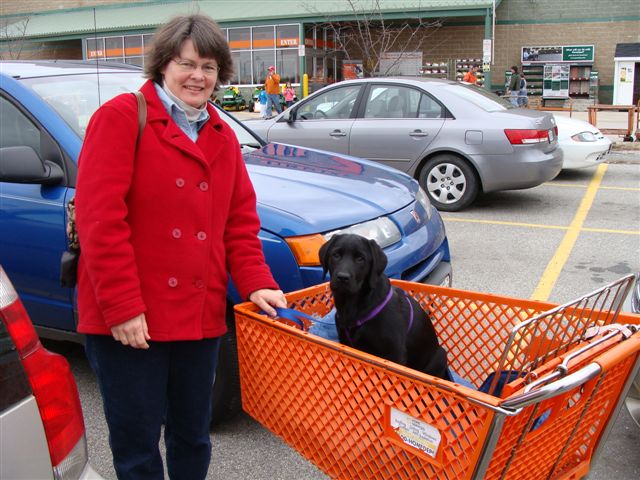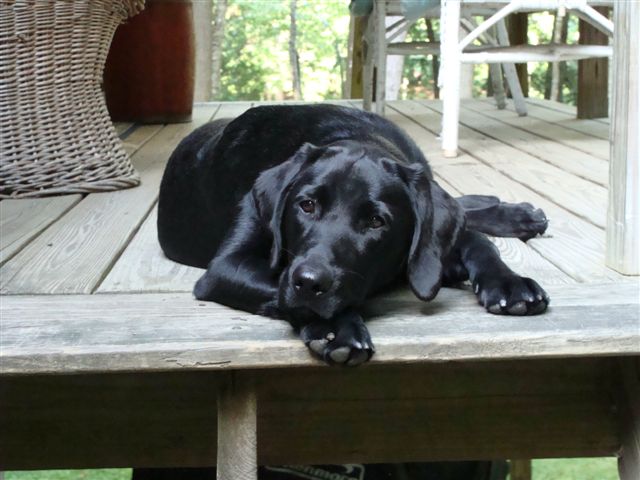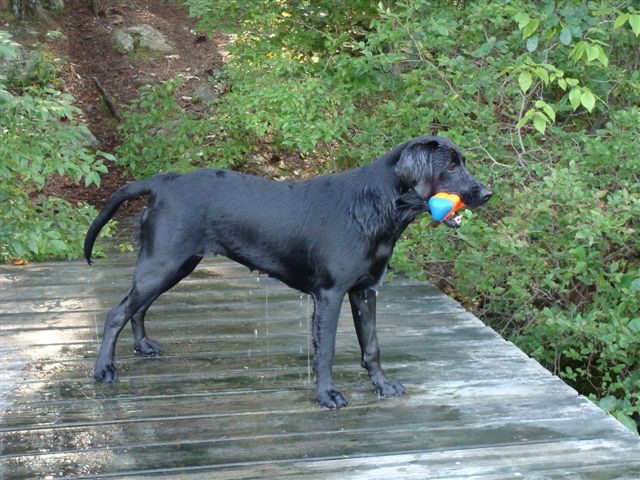 September 15, 2009

Tackla

I am just honored by this family for sending me pictures of their dog who is now 2 1/2 yrs old.  I hope you enjoy them as much as I do!

My favorite is one in the water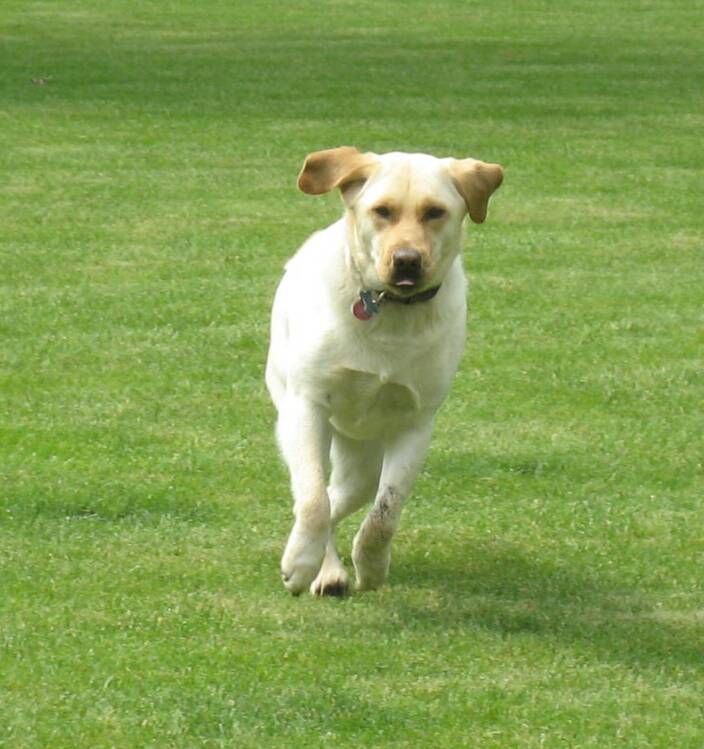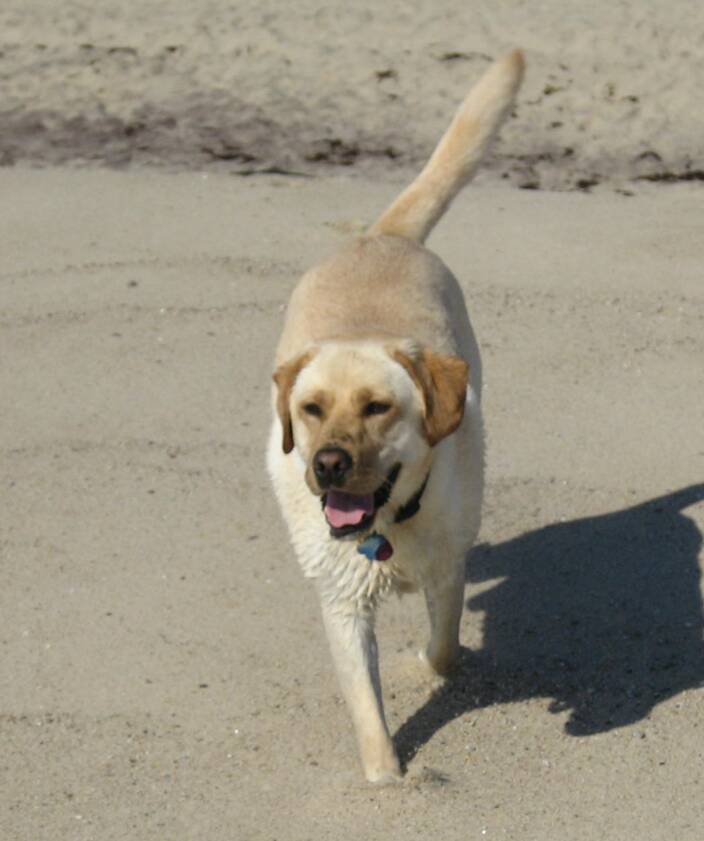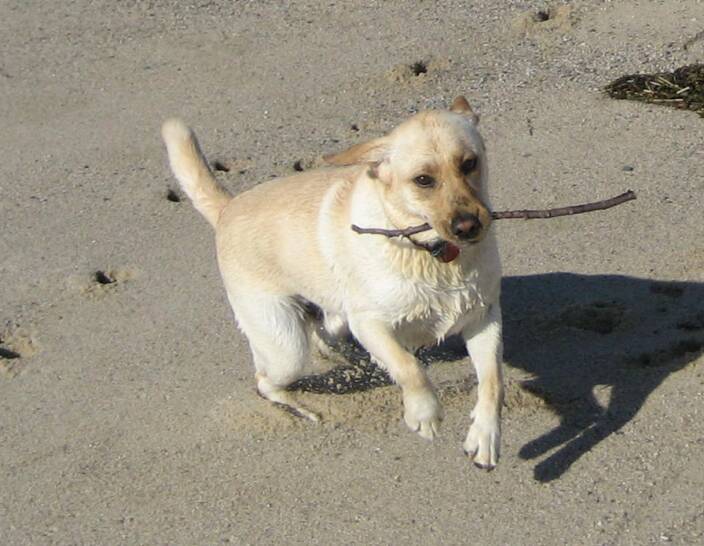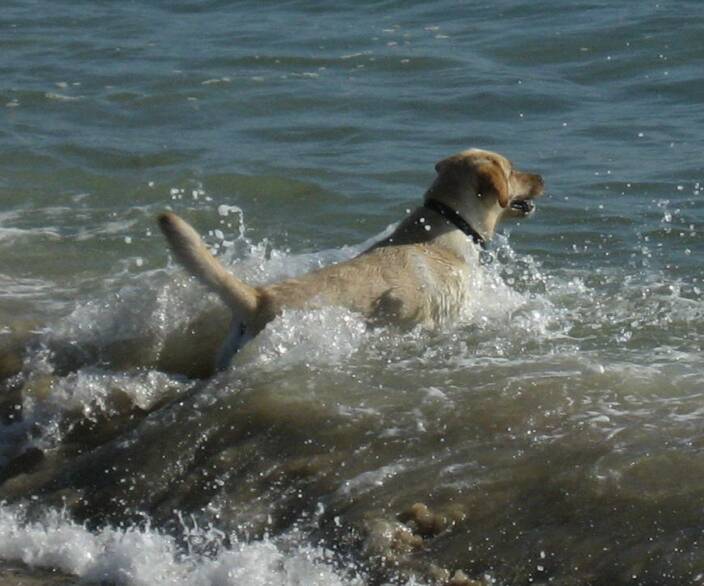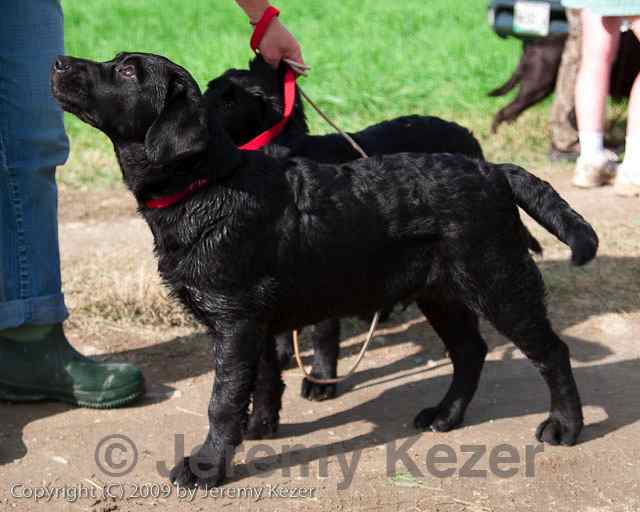 September 27, 2009

Emmit

Has joined Tackla to spend the rest of his life with a great family in Mass.

As I'm sure you look for the perfect puppy, I, too, look for the perfect family.

I couldn't have asked for a better one for Emmit.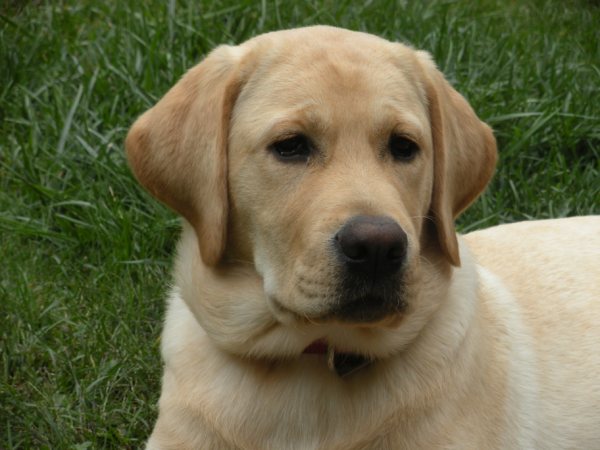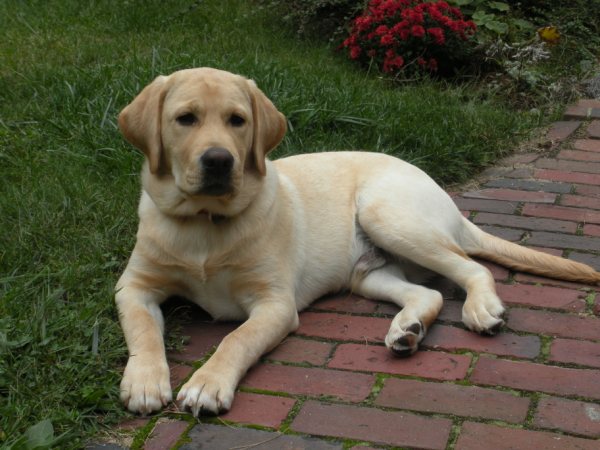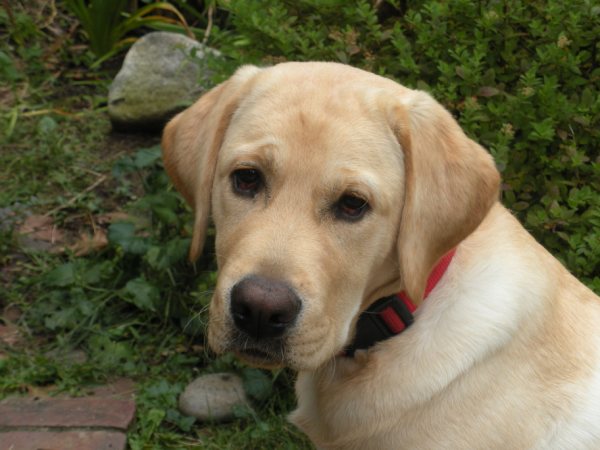 October 27, 2009

Boomer lives with

his family in Maine.

Parents

Bitsy X Maverick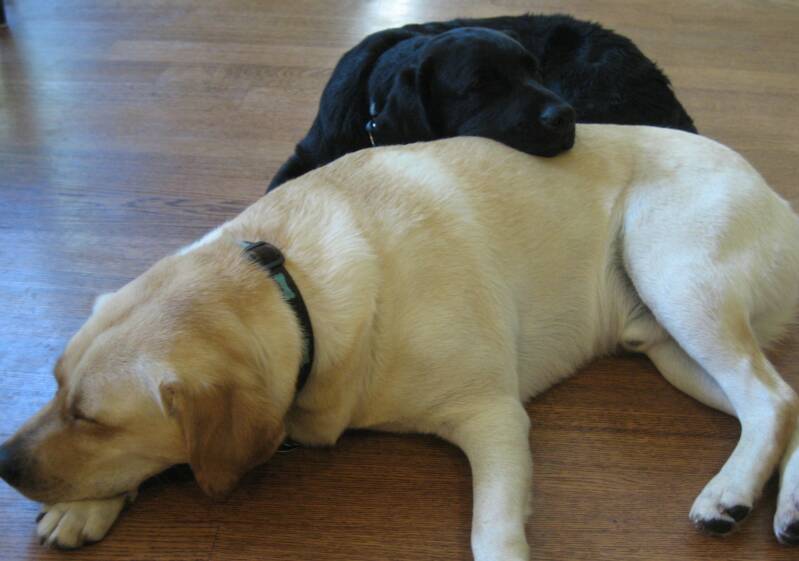 November 1, 2009

I am sooooo happy right now!  I just got this picture of Tackla and his new brother Emmit.  This picture means more to me than any other as it gives me the warm and fuzzy feeling......it signifys a dogs need to have a friend.  I was never more happy than when Tackla's owners decided to get him a friend and companion.  As I tell all my puppy people.......

dogs need to be dogs and need dog friends!

I can't thank them enough for giving Tackla something he needs!